This image is simply so powerful to me. I can add more words to how people will see you before you become successful.
Awkward.
Unusual.
Outsider.
Weird.
Freak.
Different.
Strange.
And you may just feel this way about yourself. It's OK. Just keep going………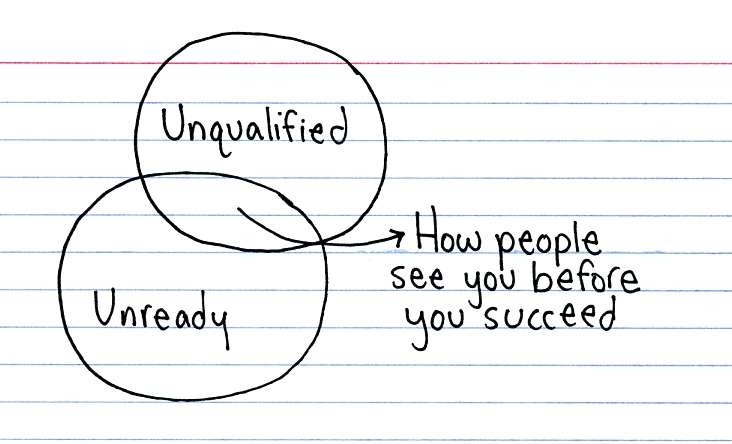 I got the image from thisisindexed.com.